Authorized Distributor for Simple Truck ELD
TRIBUTE
EOW 9/27/2019
ELD Subscription Plans
Basic
$19
FMCSA Mandated Features
Features
ELD Compliance
Hours of Service
DVIR
Load Sheets
Live Tracking
Fuel Purchase
Proactive Violation Alerts
PRO
$30
BASIC + More options
Features
IFTA Miles Report Per State
Geo Fencing
Notifications
Messaging
Idle over 5 Minutes
Trips & Parking
Speeding
Simple Truck ELD Features
An "integral synchronization" with the engine control module to automatically record engine power status, vehicle motion status as well as other data.
Automatically Records
Date
Time
Engine Hours
Driving Time
Vehicle Miles
Driver ID
Location
Drivers can review unidentified records
Acknowledge records or indicate they don't belong to the driver. Has the ability to display all required standard data to authorized officials on demand.
Our screen displays
Daily header
Graph grid showing duty status
Detailed daily log data
Allows driver certification and written explanation for any edits to records made by the driver or any other ELD user prior to submitting to FMCSA.
Driver submits their logs to FMCSA, they are NOT automatically submitted.
HoS and DVIR Reports
Our ELD device/app is capable of generting the DVIR reports easily through app and it can be submitted to FMCSA.
Notification of HOS violation alerts highlighted to drivers.
Live violation alerts while driving
HOS submission made easier
Easy audit report while road side inspection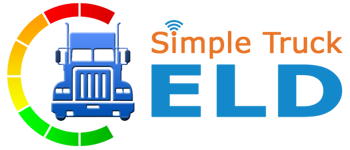 ---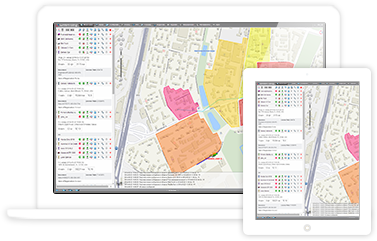 Live Tracking Tool
Live tracking system is a software product that allows end users to control their units.
Live Tracking units not only from a full-sized desktop computer but also from a smartphone, tablet, and other mobile devices. The interface is adapted for such cases. Moreover, a special mobile application for Android and iOS is available as well as two previously developed web applications.
Unit tracking includes:
Detecting the unit position and watching its movements on the map
Observing the dynamic change of various unit parameters such as speed, fuel level, temperature, voltage, etc.
Management of units (sending commands and messages, assigning jobs and routes, adjusting notifications, etc.) and drivers (phone calls, SMS, work shifts)
Control of the unit movement along a specified route
Interpreting information derived from the unit in various kinds of reports (tables, charts); and much more.
The units can be monitored on the computer screen. The data received during the monitoring can as well be exported to files of different formats.
create and configure various system micro objects for tracking purposes:
Geofences
Jobs
Notifications
Drivers
Trailers
Passengers
Report templates